For visit, please contact the concerned organisation.
---
Environmental Protection Department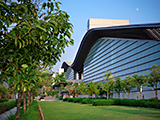 "T" represents "TRANSFORMATION". T · PARK signifies the continuous drive to shape Hong Kong's "waste-to-energy" ambitions for the good of the community. It also reflects a vision to encourage positive change in people's attitudes and behaviours towards waste management and resource recovery and recycling. T · PARK is more than just a plant, but a place to learn and engage in Hong Kong's green force through its recreational and educational facilities.
3 No. 25 Nim Wan Road, Tsang Tsui, Tuen Mun
---
Electrical and Mechanical Services Department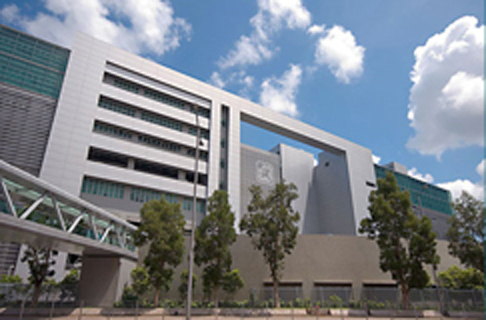 The Education Path at the Electrical and Mechanical Services Department (EMSD) Headquarters at Kowloon Bay is intended to promote awareness of energy efficiency and renewable energy technologies and to introduce the work of EMSD and its initiatives on sustainable development through the use of interactive exhibits. It comprises 3 exhibition areas and a rooftop viewing gallery that offers a breathtaking view of an array of over 2,000 photovoltaic panels which altogether has a total area exceeding 3,000 m2.
The exhibition area on 7/F contains 4 nos. exhibits to introduce the work of EMSD in electrical, amusement rides, gas and lifts and escalators safety.
The outdoor piazza demonstrates various green building features.
3 Kai Shing Street, Kowloon Bay
---
Drainage Services Department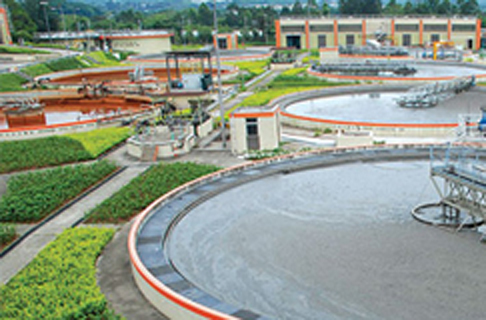 Sewage treatment and flood prevention facilities are open to visits by schools and organisations through prior application.
Biogas, containing methane, is produced during the anaerobic digestion process. It is used as fuel for combined heat and power generation system. The electricity generated is consumed to operate the sewage treatment facilities. The recovered thermal energy is used for pre-heating the recirculation water, which supplies the required heat input to the sludge digestion process.
---
Construction Industry Council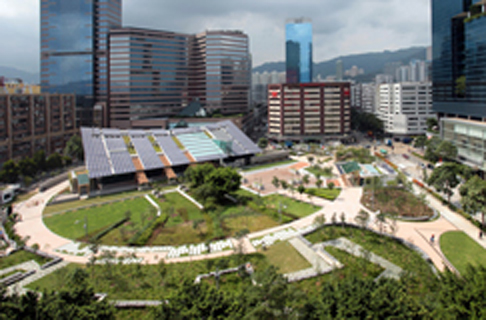 ZCB welcomes public visits. Plan your visit today to explore:
The optimal use of natural lighting and ventilation
The bio-fuel tri-generation system that generates power and provides cooling and dehumidification
The advanced solar technology that absorbs sunlight from all directions
Energy/water saving initiatives for your home and office
The first urban native woodland
The latest green building design and innovative technologies to achieve zero carbon emissions, and much more...
8 Sheung Yuet Road, Kowloon Bay
---
CLP Power Hong Kong Limited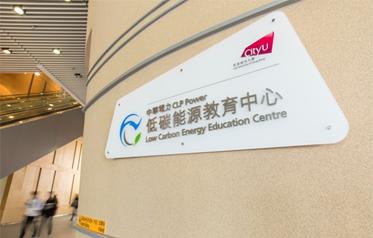 CLP has sponsored the City University of Hong Kong to set up a low carbon energy education centre on campus. The centre aims to serve as a public education platform to provide visitors an interesting and thought-provoking experience as they learn about the importance of low carbon energy in addressing the challenge of climate change. Five themed zones at the centre present an interactive learning experience covering the generation principles, applications, advantages and limitations of different low carbon energy sources as well as the future development potential.
Room 3202, 3/F, Lau Ming Wai Academic Building, City University of Hong Kong, 88 Tat Chee Avenue, Kowloon Tong
Energy Efficiency Exhibition Centre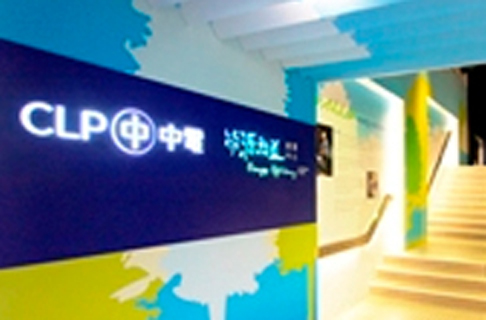 The Energy Efficiency Exhibition Centre is a 2000 sq. ft exhibition area displaying the latest energy efficient technologies for commercial and industrial sectors. You can learn about the actual applications of these technologies through advanced audio-visual equipment, exhibits and demonstration of the electrical appliances, and system displays. You can also learn about how these technologies can help you save energy and become an environmental leader.
2/F, 215 Fuk Wa Street, Sham Shui Po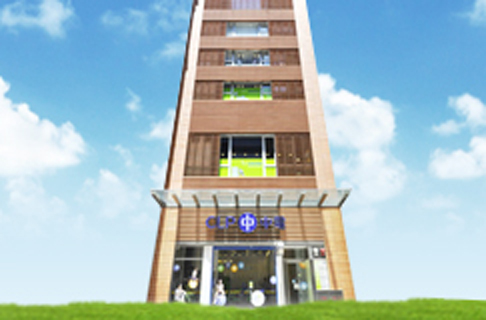 CLP introduces its first one-stop green living concept store, the Eco Home, which offers you a unique and inspirational eco-experience. This five-storey building showcases the concept of green living, from living room, kitchen to bathroom. Our comprehensive product range includes induction cooker, refrigerators reverse cycle air conditioner, electric water heater, indoor air quality products, and many more!
188, Sai Yeung Choi Street South, Mongkok
G/F, Central Plaza, 51-59, Kwong Fuk Road, Tai Po
Green Studio (a mobile publicity vehicle)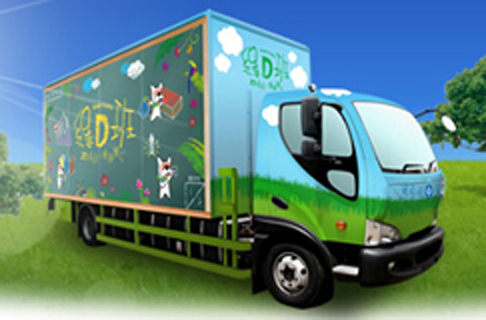 Hop on to Green Studio and you can become an Earth Hero! Green Studio is the first 3D electric eco-care mobile studio in Hong Kong which tours around primary schools. Here, we educate children on the causes and impact of climate change, and share green-living tips! Be an Earth Hero, and take on the mission!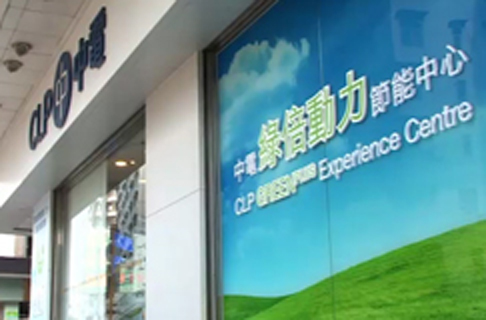 CLP organizes tours are GREENPlus Experience Centres as well as Energy Efficiency and Conservation Workshops regularly at in order to introduce the latest energy efficient technologies and applications.
G/F, 13-17 Fung Nin Road, Yuen Long
1/F, 132 Pei Ho Street, Sham Shui Po
Smart Grid Experience Centre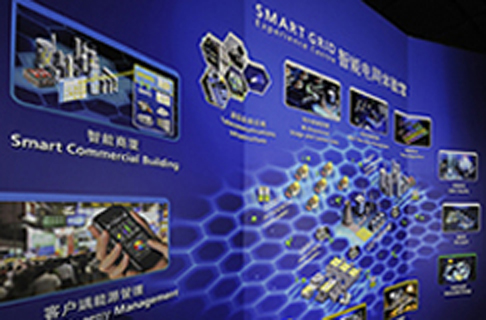 As the first exhibition and education facility of its kind in Hong Kong, the Smart Grid Experience Centre showcases the features and benefits of smart grid together with the latest smart grid-specific technologies such as Smart Meters. It also demonstrates projects currently undertaken by CLP Power in this area. Through interactive demonstrations, the benefits to the customers and the society are shared.
2/F, 215 Fuk Wa Street, Sham Shui Po
---
Hongkong Electric Company Limited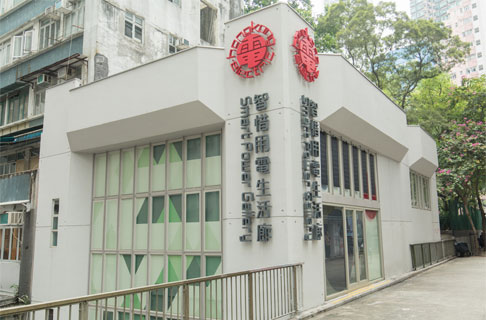 The centre mainly focuses on introducing the effectiveness and easy use of electrical appliances, such as window film, low emissivity glass, intelligent panel and automatic lighting control. Animation and interactive models are also used to share smart tips on efficient use of electricity.
Electric Centre, 28 City Garden Road, North Point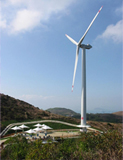 The exhibition centre provides information on the nature of wind and other sources of renewable energy, their benefits and limitations, and examples of their application worldwide.
---
Tai Po Environmental Association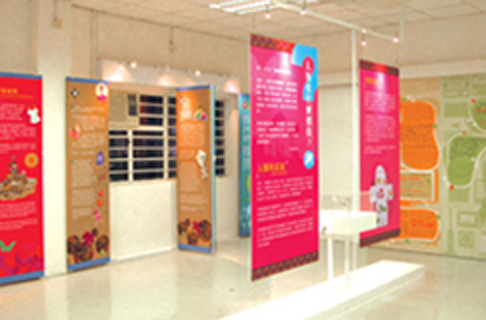 E-wise Discovery Centre is located in Lam Tsuen, Tai Po. It is one of the educational platforms that offer a wide range of energy saving and carbon reduction information for public.
8 Lam Tsuen Heung Kung Sho Road, Tai Po (near Lam Tsuen Wishing Tree)